Seventy-one years ago the world was on edge as the Allies prepared to storm the beaches of Normandy.  Americans waited anxiously to hear word and many towns and cities across the country made plans to sound sirens when word came the invasion had begun.  California's war council, however, decided to forego the sirens because, according to Governor Earl Warren, it would "be bad to celebrate until we've won something."1
Woodall Rodgers, Mayor of Dallas, Texas received a letter from the National Noise Abatement Council criticizing plans to sound sirens across the nation because it would create "unnecessary and needless noise."  Rodgers ignored the criticism and emphasized the city of Dallas would herald the nation's push into western Europe.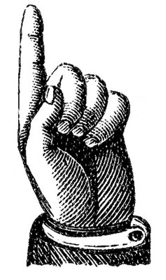 This article has been removed from the web site.  It was included in an article in the April 2018 issue of Digging History Magazine, entitled "Believe it or not . . . stranger things have happened".  I invite you to check out Digging History Magazine.  Since January 2018 new articles are published in a digital magazine (PDF) available by individual issue purchase or subscription (with three options).  Most issues run between 70-85 pages, filled with articles of interest to history-lovers and genealogists — it's all history, right? 🙂  No ads, just carefully-researched stories, complete with footnotes and sources.
Want to know more or try out a free issue?  That's easy if you have a minute or two.  Here are the options (choose one):
Scroll up to the upper right-hand corner of this page, provide your email to subscribe to the blog and a free issue will soon be on its way to your inbox.
A free article index of issues is available in the magazine store, providing a brief synopsis of every article published in 2018.  Note:  You will have to create an account to obtain the free index (don't worry — it's easy!).
Contact me directly and request either a free issue and/or the free article index.  Happy to provide!
Thanks for stopping by!