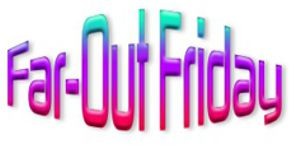 In June of 1932 a column appeared in newspapers across the country, entitled "Questions and Answers from Washington".  Apparently it was a chance for everyday citizens to ask a burning question which was answered by someone in Washington, D.C.  The questions ranged from "How is Italian salami made?" to "Can fleas be trained?" – and everything in between.
One question posed was "Can a glass eye explode?".  The answer: "A glass or porcelain eye might explode due to some chemical change in the material used, but the recorded occurrences are extremely rare."
Very few who knew Minner were aware he even had a glass eye after losing his left eye in a building accident twenty years before the freakish accident in 1911. The man who was receiving a building permit was shocked to see Minner remove his hand from the eye and see him bleeding profusely. Minner was in shock as well and fainted.
Dr. Eugene M. Kistler had no idea what caused the glass eye to explode, nor could the original optician. Minner remained in shock but was expected to recover unless tiny splinters of glass had been blown back into his brain. Allentown doctors and scientists were truly baffled as to what caused the exploding glass eye.
That wasn't the first time nor the last an exploding glass eye made headlines. According to a column by Dr. Van Dellen,1 glass eyes were first produced in the sixteenth century, although some believe the practice dates back to the fifth century B.C. when Egyptians crafted ocular prostheses called Ectblepharons. These were made from painted clay or enameled metal, attached to a piece of cloth and worn outside the socket. Ambroise Parê, a French surgeon, is most often credited as the father of artificial eye design in the sixteenth century. The first ones weren't particularly comfortable to wear, however, causing the eyelid to protrude.
The term "glass eye" is mentioned in American newspapers as early as the late 1770's, indicating the device was commonly used at the time. There are numerous references to the term during the nineteenth century as well. In the mid-1800's German glass artisans developed a technique for making the artificial prostheses and German immigrant ocularists are credited with bringing them to America. American ocularists continued to make their own, but the material (kryolite) was imported from Germany.
One story surfaced during the Civil War of a soldier with a glass eye who had enlisted and was discharged twelve different times. He was referred to as a "bounty jumper" because he would repeatedly enlist, pass the physical, get his bounty and then convince the camp doctor he should be discharged due to defective vision. This occurred repeatedly, but when Everett Babett attempted it the thirteenth time that proved to be the unlucky one apparently. Denied a discharge, he deserted, was captured and sentenced to be shot, although one source reported his sentence was commuted and he would be banished to the Dry Tortugas (Florida) for three years.
In 1869 one article2 explained that at the time glass eyes were made of enamel, a type of glass, and designed to last, at the most, only a year. In late 1869 it was reported that six hundred men were employed in the manufacture of glass eyes in America.
A gentlemen from the East experienced something unusual in November of 1872 while visiting Wichita, Kansas. A gust of wind blew his glass eye right out of his head!3
In 1873 Boston police were searching for a man named W. H. Johnson who reportedly has a glass eye. They found a W.H. Johnson in Bangor, Maine with a glass eye but he was the wrong man. Another man, totally innocent, with the same name and a glass eye was located in Salem, Massachusetts. A telegram reported that a W.H. Johnson with a glass eye was arrested in Newburyport, Massachusetts, and you guessed it he wasn't the right guy either. Authorities were baffled, knowing that somewhere out there was a fourth W.H. Johnson with a glass eye, "that is, unless he happens to be the wrong W.H. Johnson with a glass eye."4
Of course, men weren't the only ones to utilize glass eyes, but one man in Rochester, New York was unnerved to the point of seeking a divorce over his wife's glass eye which was inflicting "unendurable torments upon him."5 His specific complaint was the fact his wife slept with her glass eye wide open at night. The New York Times sympathized with him:
At first sight this may seem a trivial matter, but a little reflection will lead us to deeply sympathize with the aggrieved husband. It is not unpleasant for a man to return home from a political meeting at 2 o'clock in the morning, knowing that however softly he may remove his innumerable boots, or however skillfully he may avoid tumbling over the chairs on which he had deposited his hats, the sleepless glass eye of his wife will gleam in the light of the two bedroom candles, and follow his wandering movements with a pitiless glare. The most sober of men cannot awake in the stillness of the night and feel quite at ease when he finds a glass eye watching him as sternly as though its owner knew all about his rash bet on the election of Mr. Tilden, and was waiting to explain how a man who had refused to buy a new parlor carpet could justifiably throw away his money in gambling.
The man had tried everything he could think of to keep his wife's eye closed, but to no avail. While expressing a sort of mocking sympathy, the Times hoped that he would lose his suit since it would cause the courts to be overwhelmed with others seeking divorces for similar reasons. They surmised that a court could grant a separation for a wife who found out her husband wore false teeth or a divorce over a wooden leg. Clearly, the New York Times had a little fun with that story.
Women may have been a bit self-conscious, however, about wearing a glass eye. A "street-car mystery" was reported by the Detroit Free Press in 1877. Four women and a man were riding together when one of the women sneezed. The man discovered a glass eye under a parcel and asked "who sneezed her glass eye out?" The women turned either red or pale and cast sly glances. One by one each of the women denied having sneezed out her glass eye and exited the trolley, leaving the man to wonder why the woman hadn't claimed it.
Several hundred glass eyes were reported to have been sold annually, and eventually even horses would be fitted with the artificial prostheses. By the 1880's the operation for replacing a natural eye with a glass one enabled skilled surgeons to fit the glass eye on a stump following amputation of parts of the eye, allowing the glass eye to move naturally, and presumably appear less "creepy." Some people would have a glass eye for the daylight with a small pupil and one for night with a larger pupil.6
Suffice it to say that glass eyes were all the rage and stories mentioning them abounded in newspapers across the country. A story might mention someone's glass eye shattering as the result of it falling out or being knocked out, but never until the early twentieth century did the headline "Glass Eye Explodes" begin to appear.
One of the first articles appeared in 1910 when, coincidentally, a man was walking up stairs for an appointment to visit his eye specialist. It just suddenly burst with a "loud report" with, quite fortunately, no injuries reported. For a period of several years, these headlines would appear with stories like the following.
HIS GLASS EYE EXPLODES. A man in Austin, Texas experienced the "most peculiar accident on record" when his left eye exploded. Arthur Nichols' glass eye exploded while he was sitting at the supper table in February of 1914. Slivers of glass were embedded in his face and an oculist removed them. As it turned out, Nichols had not one glass eye but two for he was totally blind.
GLASS EYE EXPLODES WHILE FARMER READS. M.C. Canterberry, a Huntingon, West Virginia farmer, escaped without a scratch when his glass eye exploded while reading the morning newspaper. With his good eye he had espied an article of interest, and leaning forward to get a better look, the artificial eye exploded and fell onto the paper. He described it as similar in nature to an electric light bulb bursting, albeit on a smaller scale. One doctor believed it may have been caused by a muscular contraction. Canterberry had heard of hogs blowing up after eating dynamite or men injured by exploding golf balls and doubted the veracity of those stories – now he said he could believe anything.
GLASS EYE EXPLODES AFTER 15 YEARS WEAR. In Boulder, Colorado a man was reclining on the courthouse square when his glass eye suddenly exploded. Fortunately, the glass eye exploded outward and he only suffered minor cuts. An eye specialist believed a small amount of celluloid in the glass eye and the heat from his body caused it to explode.7
HIS GLASS EYE EXPLODES. A New Jersey man was watching an automobile go by when his glass eye suddenly exploded. One somewhat elaborate theory was that "a sunray from the automobile wind shield, or perhaps the headlight reflection, created a penetrating flash which generated enough heat to cause the explosion."8
HIS GLASS EYE EXPLODES WHEN HE LOOKS AT A PIE (Farmer is Made Unconscious by Miniature Blast as He Eats in Restaurant). F.K. Cosgrove, a farmer, had just days before received his glass eye after losing his eye as a result of a dynamite explosion. It was reported that just as he was gazing at a piece of pie the waitress had just delivered to his table the glass eye exploded, causing him to fall out of the chair.9
GLASS EYE "EXPLODES" WHEN HE GETS BAD NEWS. Tony Sara of Freeport, Long Island had previously injured his eye with a screwdriver and had a glass eye inserted. In September of 1921 he received news that his brother had been riding a bicycle when he was struck and injured. Upon hearing the news, Tony's glass eye exploded, apparently from internal stresses in the glass (or perhaps his own "internal stress"?).10
GLASS EYE EXPLODES (Indianian, Awakened By Report, Thought He Had Been Shot). Cleve Willis was awakened one night by a sharp report and feeling blood stream down his cheek thought he'd been shot. His glass eye had shattered while he slept.11
GLASS EYE EXPLODES INJURING GOOD ONE (A Novel Accident Charged Against the Cold). A Texas man had stepped outside of a warm house during near freezing weather and upon stepping outside his glass eye apparently exploded due to the sudden temperature change.12
It seemed more often than not the cause of exploding glass eyes was blamed on sudden temperature changes, but in 1931 a North Carolina man blamed his doctor and sued for $15,000 in damages and lost wages. The "glass eye explodes" stories began to taper off, however, in the 1940's.
World War II brought about difficulties in importing the kryolite glass from Germany and scientists began developing other materials. The Department of the Navy began developing medical grade acrylic plastic for use in making artificial eyes. Technology gradually improved until today most ocular prostheses are made of acrylic.
Still, it's curious that after years of wide-spread usage, those "Glass Eye Explodes" headlines started popping up around 1910. Things that make you go "hmmm". Oh, and by the way, according to "Questions and Answers from Washington", it is possible to train a flea, but that's a "far-out" story for another day.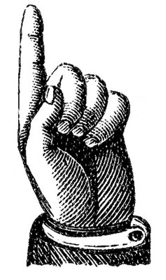 Did you enjoy this article?  Yes? Check out Digging History Magazine.  Since January 2018 new articles are published in a digital magazine (PDF) available by individual issue purchase or subscription (with three options).  Most issues run between 70-85 pages, filled with articles of interest to history-lovers and genealogists — it's all history, right? 🙂  No ads, just carefully-researched stories, complete with footnotes and sources.
Want to know more or try out a free issue?  That's easy if you have a minute or two.  Here are the options (choose one):
Scroll up to the upper right-hand corner of this page, provide your email to subscribe to the blog and a free issue will soon be on its way to your inbox.
A free article index of issues is available in the magazine store, providing a brief synopsis of every article published in 2018.  Note:  You will have to create an account to obtain the free index (don't worry — it's easy!).
Contact me directly and request either a free issue and/or the free article index.  Happy to provide!
Thanks for stopping by!