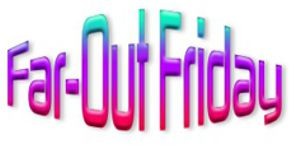 Seventy years ago this year, about a month after the atom bomb was dropped on Japan, one story grabbed headlines around the country.  That story is still reason for an annual celebration on the third weekend of May in Fruita, Colorado.  He probably didn't even have a name before all the hoopla which began on September 10, 1945, but afterwards they called him "Mike the Headless Chicken", although how the rooster came to be called Mike is unclear.
According to the Mike the Headless Chicken web site, this young chicken was supposed to be dinner on that day in September. Farmer Lloyd Olsen had been dispatched by his missus Clara to kill the chicken, instructed to leave a generous neck bone, his mother-in-law's favorite part of the chicken. Olsen did the deed and as usually is the case (which is where we come by the phrase, "running around like a chicken with its head cut off") the chicken staggered around.
Normally a chicken is supposed to fall dead after a time, but this one apparently shook off the trauma of having its head severed and began walking around preening his feathers and pecking for food. The following morning Olsen found the rooster still alive, its "head" (neck) tucked under its wing. He figured if this bird had that much will to live perhaps he could find a way to feed and keep it alive.
Using an eyedropper, Olsen carefully fed and watered Mike and the chicken actually started to gain weight and thrive. Several days later, Olsen decided to take his headless chicken to the University of Utah and ask scientists their opinion on the matter. As best they could determine, the ax blade had missed the jugular vein which would have meant certain death had it not clotted.
Olsen had placed the head in a jar to preserve it, but a significant portion of Mike's brain stem and one ear remained on the body. Reflex actions are controlled by the brain stem, and thus Mike could do just as well without his head. As a matter of fact, Farmer Olsen did better as well. He and his wife took their "Headless Wonder Chicken" on a national tour, charging curiosity-seekers twenty-five cents to see their odd pet.
The Olsens insured Mike for $10,000 and also gave interviews with Time and Life Magazines. From the time of his botched beheading, Mike continued to steadily gain weight until he was a "robust chicken" of eight pounds. Chickens, especially headless ones, aren't supposed to hang around for long though.
While on tour with the Olsens sometime in 1946, Mike began to choke in the middle of the night. The eyedropper used to clear Mike's throat from time to time couldn't be found in time to save him and Mike finally succumbed in an Arizona motel. Fifty-three years later the residents of Fruita began commemorating their celebrity fowl with "Mike the Headless Chicken Day". The following year a statue was erected to honor Mike.
This year's festival (May 15-16), headlined as "Back to the Fruiture", will feature a 5K run, disc golf tournament, wing and peep eating contests, good food and lots of fun, including a "Do the Chicken Dance" and "Rooster Calling" contests. As much as the citizens of Fruita revere their celebrity chicken, it wasn't the only one to make headlines. While researching this story, I came across story after headless chicken story, both before and after Mike made news in 1945. Many are just plain funny, especially as to how they were reported (who knew history could be so fun?)!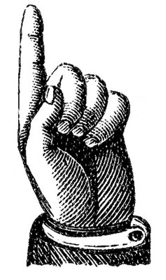 Did you enjoy this article?  Yes? Check out Digging History Magazine.  Since January 2018 new articles are published in a digital magazine (PDF) available by individual issue purchase or subscription (with three options).  Most issues run between 70-85 pages, filled with articles of interest to history-lovers and genealogists — it's all history, right? 🙂  No ads, just carefully-researched stories, complete with footnotes and sources.
Want to know more or try out a free issue?  That's easy if you have a minute or two.  Here are the options (choose one):
Scroll up to the upper right-hand corner of this page, provide your email to subscribe to the blog and a free issue will soon be on its way to your inbox.
A free article index of issues is available in the magazine store, providing a brief synopsis of every article published in 2018.  Note:  You will have to create an account to obtain the free index (don't worry — it's easy!).
Contact me directly and request either a free issue and/or the free article index.  Happy to provide!
Thanks for stopping by!