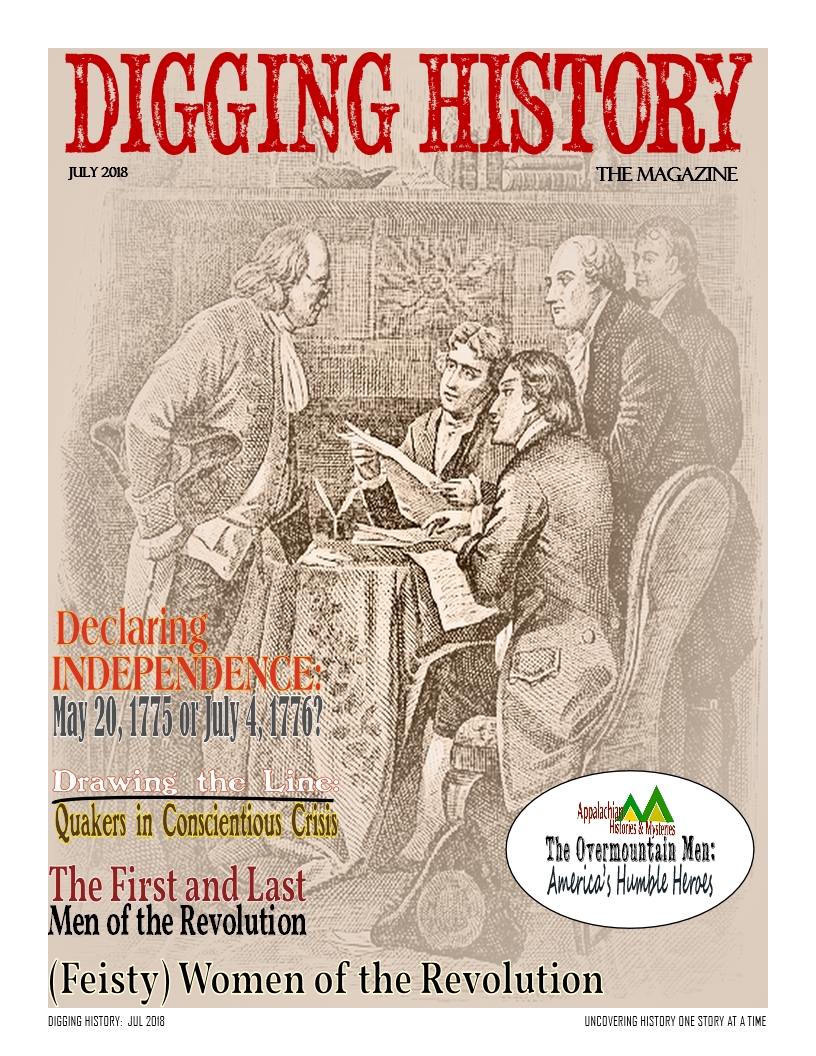 The new issue is out and features several stories about early America and the Revolutionary War era.  Stories include:
Declaring Independence:  May 20, 1775 or July 4, 1776?
Radical Presbyterianism:  Seeds of Revolution?
The First and Last Men of the Revolution
Feisty Females:  Women of the Revolution
Overmountain Men, America's Humble Heroes
Drawing the Line:  Quakers in Conscientious Crisis
Nineteenth Century Rainmaking (Part II)
July 4, 1876:  It Was a Blast!
The Dash:  Shadrack, Meshack and Abednego Pierson
AND MORE!
Download a July 2018 Sample.
Want to try an entire issue?  Just go to Digging History Magazine, scroll to the bottom of any page, type your email and subscribe.  A free issue will soon be on its way to your inbox!