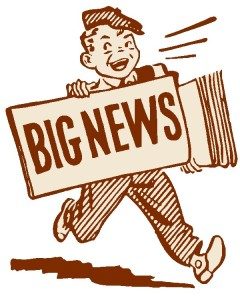 Why should you subscribe?  Quite simply, you're missing out!  Each issue has increased in size and content (January-40; May-70 pages) with virtually no ads — just stories:  Here are some recent comments from subscribers:
I started reading the first issue of Digging History yesterday. (It's been a busy week.) I've already learned a great deal and am having a great time doing it. Your very well written articles are a joy. I especially appreciate your use of family stories to both engage a reader and at the same time emphasize and illustrate what to look for while researching. Your combination of extensive knowledge, experience, love of stories and sense of humor are a winning mix. Each of your articles has been a great read. Time and money well spent.  Many thanks, Ginny
Read the April issue and really enjoyed it.  Thank you so much for your hard work. — Lin
Thank you for sharing these issues, Sharon! You are right about their size increasing. They are packed full of articles I can't wait to read! Just thumbing through them has brought some of my own genealogy adventures and discoveries to mind. Very thought provoking. I love that.  Thanks, again! — Tami
Subscribe in the Digging History Magazine Store.  Now offering month-to-month, 3-month, 6-month and 1-year subscriptions.  Purchase a one-year subscription before 11:59 p.m. May 31 and use the "2DHMAY" discount code applied at checkout for an extra $2.00 off PLUS receive the first FOUR issues of the magazine (January-April) absolutely FREE.  That's 16 issues for the price (and a REDUCED one at that) of 12.  Special contest offer details here until the end of August.
Questions?  Contact me directly:  seh@digginghistorymag.com
Sharon Hall, Publisher and Editor, Digging History Magazine