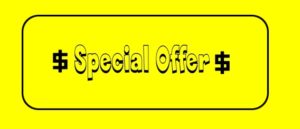 I attended the first annual Caprock Genealogy Conference on May 12 and had a vendor table for Digging History Magazine with special subscription rates available to all attendees.
Now I'd like to extend that special to everyone.  For one-week (5/14/18 – 5/21/18) I'm offering the same discount for ONE-YEAR subscriptions ONLY.  To access the special discount:
Select the Yearly subscription ($32.00)
Checkout
Apply the discount code:  2OFF
Select payment method and purchase
You will receive the first issue (May 2018) with your purchase.
ONE WEEK ONLY!  Take advantage of this special offer and you'll also be entered into the current contest to win either a custom-designed family history chart or a ten-hour block of ancestry research (value $250-300).