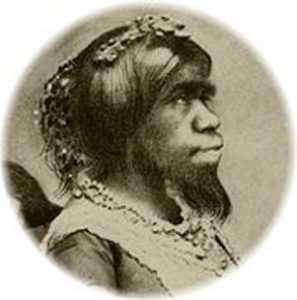 Let's face it – the Victorians had an insatiable curiosity for all things freakish.  Such was the case of a woman who was variously referred to as  "Bear Woman", "Ape Woman", "Baboon Lady" or more perhaps aptly and succinctly, but nonetheless cruelly, the "world's ugliest woman".  After she died following childbirth in 1860, her body was mummified (at the request of her entpreneurially-minded husband, Theodore Lent) and put on display as the "The Embalmed Nondescript".
Julia Pastrana was an indigenous Mexican believed to have been born in the early l830's in the state of Sinoloa.
NOTE: This article is being re-purposed and may be included in a future edition of Digging History Magazine. After January 1, 2018 it can also be purchased as an individual article. If interested, please subscribe to the blog (to the right of this post) and you will be notified when the new Digging History Magazine web site is launched.