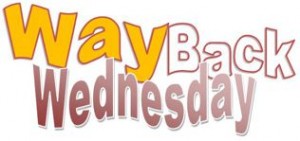 In 1934 it seemed to have indeed reached epidemic proportions.  Thousands of times that year readers would find the word "kidnap" headlined in their local newspaper, sometimes more than once in one issue.  Just two years previous the nation had been riveted with news of the kidnapping of Charles and Anne Morrow Lindbergh's son, Charles, Jr.
On March 1, 1932 Charles Lindbergh's son had been abducted from the family home and later found dead near their home on May 12.  Richard Hauptman was finally arrested in 1934, tried in 1935, found guilty and executed on April 3, 1936 for the crime of first degree murder.  In 1932 Congress passed a law making it illegal to transport kidnap victims across state lines, the so-called Lindbergh Law.  If a person was not returned within twenty-four hours, the FBI could become involved in the case.
The law was amended in May of 1934 in the midst of what many were calling a kidnapping epidemic.  The amendment, signed into law by President Franklin Roosevelt on May 24, 1935, provided for the execution of anyone guilty of interstate kidnapping who had harmed the victim(s).  The term "harm" was left wide-open to interpretation, having not been specifically defined by the amendment.
Following passage of the original law and increased FBI involvement in these type of cases, kidnapping crimes were up, however.  It would take more than a year to get the epidemic under control.  By 1936 FBI Director J. Edgar Hoover was telling reporters that "kidnaping is well in hand in America".1  Indeed, every one of the sixty-two kidnappings perpetrated since the Lindbergh law was passed had been solved and the FBI had "made it unhealthy and unprofitable" to be a kidnapper.
In 1924 the Leopold and Loeb kidnap-murder case had been called the "crime of the century" (some day I want to write an article or maybe even a book on all the so-called crimes of the century, although they do seem to many to count).  Somehow these two young men, nineteen year-old Nathan Leopold, son of wealthy German immigrants, and Richard Loeb, son of wealthy Jewish-Catholic parents, convinced themselves they could commit the perfect crime.
Both were intelligent young men.  Leopold's intelligence quotient (IQ) was purportedly 210, certainly genius level although the tests of that day and today vary somewhat.  Leopold had already received his undergraduate degree at the University of Chicago and was planning to attend Harvard Law School.  Loeb was also of exceptional intelligence, having skipped several grades and graduating from the University of Michigan at the age of seventeen.
Following their arrest for the kidnapping and murder of fourteen-year-old Robert Franks, Leopold and Loeb were defended by Clarence Darrow (Loeb's parents retained him).  Many assumed Darrow would utilize an insanity defense.  Instead, a plea of guilty was entered, followed by Darrow's impassioned twelve-hour summation begging the jury to spare his clients the death penalty.  Darrow was a staunch opponent of capital punishment.  The dozen-hours speech paid off for his clients and the judge sentenced each man to life imprisonment for murder and ninety-nine years for kidnaping.
Early in January 1936 Richard Loeb was killed by fellow prisoner James E. Day who claimed Loeb had attempted to sexually assault him.  More than likely it was the other way around since Day escaped unscathed while Loeb was slashed to death.  Nathan Leopold, a model prisoner, mastered several more languages in addition the fifteen he already spoke.  After years of unsuccessful attempts to gain his freedom, Nathan Leopold was released in March 1958.
With a sensational example like Leopold and Loeb's trial and conviction one would think criminals might think twice about committing the crime, even pre-Lindbergh Law.  However, beginning in the early 1930's the crime was indeed being called an epidemic:

By early March 1932 almost three hundred persons (285) had been kidnapped in recent years during a period of "Gang Rule".  St. Louis and Kansas City were in the midst of the "Abduction Belt".  Kansas City police estimated almost a half million dollars in ransom had been paid out since the epidemic began.  These gangs first targeted men who they knew would never make a complaint to the police – gamblers, mob syndicate chiefs and bootleggers who were themselves attempting to live above the law.
The epidemic had just begun building, however.  It seems almost too obvious to mention, but one must wonder whether this particular crime, often with the intent to procure a huge ransom from a person of means, was related to the financial collapse of 1929 and the subsequent years of the Great Depression.  1934 seemed to be the pinnacle of the epidemic as one particular gang operating in St. Paul, Minnesota kidnapped banker Edward Bremer off the city's streets on January 16.
The Barker-Karpis gang traced its beginnings to Fred Barker and Alvin Karpis, former Kansas State Penitentiary inmates, forming their gang in March of 1931 following Karpis's release.  The Barker brothers, sons of Kate "Ma" Barker, began robbing banks by that summer.  Fred's brother Arthur "Doc" Barker joined the gang the following year.
Newspapers were filled with exploits of the Barker-Karpis gang and the pair infamously known as Bonnie and Clyde.  Bonnie Parker and Clyde Barrow continued their bank-robbing (and murderous) crime sprees until their deaths on May 23, 1934.  However, the Barker brothers decided bank robbery was becoming too risky.  Instead, they turned to the potentially more financially lucrative crime of kidnapping.
On June 15, 1933 the gang kidnapped William Hamm, Jr. of the Hamm's Brewery in St. Paul.  He was released four days later and the kidnappers got away with a one hundred thousand dollar ransom.  Emboldened, they kidnapped Edward Bremer on the morning of January 16, 1934 just after he dropped his daughter off at school.  The gang would demand twice as much for Bremer, scion of the Adolph Bremer family who were majority owners of the Jacob Schmidt Brewing Company.
Stop by tomorrow for more on the Bremer kidnapping, as well as other notable abductions (and attempted abductions) during the so-called kidnapping epidemic and the era of "Public Enemy No. 1″.
Have a GREAT day . . . someday it will be HISTORY!
 © Sharon Hall (Digging History), 2016.
Footnotes: