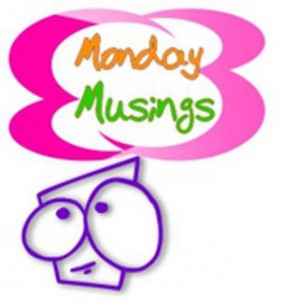 Have you started spring cleaning yet?  I'm not sure if you'd call it spring cleaning, but of late I've been trying to organize my life a little better.  I spent a few hours recently cleaning and re-organizing my storage unit and found some long-forgotten stuff (and some stuff I should have forgotten and thrown away a long time ago, truth be told!).
Of course, that got me to thinking about the history of spring cleaning.  Whenever or however it all began, it appears to have first been practiced for religious reasons.  For instance, the Jewish season of Passover is preceded by Unleavened Days of Bread – seven days when not a crumb of leavened bread is to remain in the house.  Orthodox Jews would clean their home thoroughly to eliminate the possibility of violating this sacred observance.
Traditionally in Eastern Orthodox faiths the home is thoroughly cleaned during the week of Great Lent – the first day being "Clean Monday" or "Pure Monday".  For the faithful, the week represents a time of spiritual cleansing as well.
Excavations to uncover the ancient city of Pompeii began in 1738 following earlier discoveries in the late seventeenth and early eighteenth centuries, marking the beginning of the modern science of archaeology.  In 1871 American newspapers were reporting an intriguing discovery, titling the article "Seventeen Hundred Years in the Oven".
One home had been found in a state of repair at the time of the volcano eruption.  The family may have been absent, but evidence of "painters' pots and brushes and workmen's tools were scattered about.  Tell-tale spots of white-wash stained wall and floor."1
Before the advent of electric lights and central heat, the prevailing use of oil lamps and fireplaces to light and warm the home left behind unpleasant residue, especially following the long winter months.  Spring brought the warming sun and the windows and doors could be opened to air out everything, including rugs, drapery, linens and so on.
For many it was necessary drudgery, as noted by the journal entry of Lydia Maria Child in 1864: "Swept and dusted sitting-room & kitchen 350 times. Filled lamps 362 times. Swept and dusted chamber & stairs 40 times."  Mrs. Child was many things – abolitionist, Native American rights activist, author, and an expert on domesticity, to name a few.  She was the author of the poem entitled "Over the River and Through the Woods".
Hall's Journal of Health reminded everyone, especially those who used wells and springs for their water source, to clean them thoroughly.  Early May and October were good times to do so because decayed vegetation would have accumulated, "impart[ing] their disease engendering qualities to the water, and thus originate some of the most dangerous forms of low or typhoid fever."  Good point.  Water quality was a serious concern and probably contributed more to deaths during the Civil War than the battlefield itself.  Cholera was also a concern, and again another major contributing factor to Civil War casualties.  In 1873 the Decatur Weekly Republican cautioned:
Our distinguished foreign friend, the cholera, is likely to pay us a visit next summer, and it behooves us to set our houses in order to receive him properly.  Preparations for his advent cannot be made in a day, a week, or a month, for the piles of rubbish and filth which have been accumulating during the winter are too huge in their dimensions to melt away under an attack of brief duration.  Therefore, clean up, and do it at once.2
Spring cleaning was always a matter of serious consideration among good housekeepers.3 It does seem to put a new perspective on our lives, doesn't it?  Or, as one 1875 editorial opined, "Spring is an emblem of a better world."4  Here's to a better (and cleaner) world!
Another reason for my organizing spurt of late is to start working in earnest on some book projects.  One of my projects last week involved cleaning out the download folder on my laptop.  I had let it accumulate to an unwieldy mass of newspaper clippings and other assorted files – quite a few of them useless now and headed for the recycle bin.  Some were keepers, however.
One issue of the Leadville Democrat was of particular interest as I found three clippings on page one which caught my attention.  Given our current state of political vitriol and nastiness, maybe we should revisit this 1895 joint congressional resolution:
One-Term Resolution to Be Reported.   The house committee on the election of president and vice-president to-day agreed to report a joint resolution, amending the constitution so as to provide that the president shall be eligible to service but one term.  There was one dissenting vote.
A house (and its occupants) take a tumble:
Freaks of the Storm. (Breckinridge, MO) During the heavy rain and hail storm which prevailed here Sunday night a two-story farm house, three miles east of town, was blown about ninety feet from its foundation.  The building having two complete revolutions, landed on its side intact.  The family, consisting of Mont Mattox, his wife and three children, were in bed at the time, and all escaped injury except Mrs. Mattox, whose arm was dislocated.  Every article of furniture in the house was demolished, and the walls were entirely stripped of plastering.  Had Mr. Mattox also been injured the family would have been cremated, as the room caught fire, but was extinguished with the bed clothes.
Church feud or an old-fashioned catfight?  —
A Horsewhipping Episode Occurs After the Doxology in an Oklahoma Church.  A horsewhipping, participated in by ministers' wives, in the middle of services, is the sensation at a country church just over the line in Oklahoma, near Ingalls.  Some months ago Rev. Dr. Johnson, of Kansas, succeeded Rev. Lully, being called by a faction antagonistic to the latter.  Rev. Lully continued with the church, in the capacity of deacon.  A few Sundays ago the deacons were severely criticized by the new pastor, and Lully wrote to the old home of Dr. Johnson, and received some information that reflected on the minister and his wife.  At the close of the doctor's sermon last Sunday Lully read the letter, and a great commotion followed.  Mrs. Johnson slipped from church unnoticed, and soon returned with a buggy whip.  Rushing at Rev. Lully, she administered a severe lashing, before the astonished parishioners could interfere.  Lully was badly beaten.  In the general row that followed, his wife secured the whip, and began to apply it to her husband's assailant.  When finally pulled off, Mrs. Johnson was unconscious.  Two women and several brethren were arrested, and have since been fined.5
Today a cheating husband would want to hide his phone texts from an unsuspecting spouse.  In 1876, from the Harvey County (Kansas) News:
The editor of the New Orleans Bulletin says he now thinks it is unsafe to leave blotting paper around the office.  His wife found this on a piece:
                                  :euS tseraeD
.sevolg fo xob dnes lliw I
.EILLIW6
I could go on and on with the clippings I come across — some are tragic or thought-provoking, some amaze or humor me.  Many have been filed away in the book project clippings folder or will appear in articles someday, like a set of clippings about a woman who fasted to save her wayward husband and make him an evangelist making front page headlines in early 1921.  She was one determined woman!
Oh, and one more thing – one of the most popular articles at Digging History was one I wrote a couple of years ago about a woman who invented a self-cleaning house.  In case you missed it, here's the link.  Happy Spring Cleaning!
Have a GREAT day . . . someday it will be HISTORY!
 © Sharon Hall (Digging History), 2016.
Footnotes: