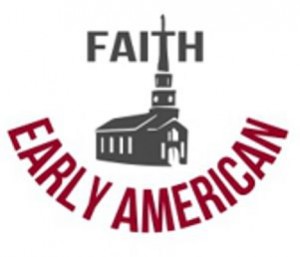 Presbyterian minister Robert Finley founded the American Society for Colonizing the Free People of Color of the United States in 1816, convinced that free black people would never be able to fully integrate into American society.  Instead, they would be returned to the "land of their fathers" following manumission.
One of the most distinguished members of the society's founders was Kentucky Congressman Henry Clay who, unlike his fellow Southerners, believed slavery to be a drag on the South's economy.  Attended by other influential men such as Daniel Webster and John Randolph, the first meeting was held on December 21, 1816 in Washington, D.C.  These men had a goal in mind of ultimately ending slavery by sending free persons of color to Africa, although some of the slave owners like John Randolph were more outspoken about their views.  To Randolph, free blacks were "promoters of mischief."1
The group, comprised of both slave owners and early abolitionists, were all of the same opinion as Finley:  there was no way for free blacks to integrate fully into American society.  The newly formed society continued to meet over the course of several days and on January 1, 1817 elected its first slate of officers.  George Washington's nephew, Bushrod Washington, was chosen as president.  Thirteen vice presidents, including Clay and Finley, were joined by a roster of managers, the most prominent being Francis Scott Key.  The first order of business would be presenting their case to Congress.
The federal government consented to the provision of funding for the society, assisting in the purchase of land along the coast of West Africa which would eventually become the colony of Liberia.  By 1830, however, the government had ended its payments and the program would thereafter be financed through state and local auxillaries and supporting churches.  Almost three thousand blacks were transplanted to Liberia between 1820 and 1831 and the Methodists were among the first to send missionaries.
Melville B. Cox was the first American Methodist missionary to be sent to Liberia, departing on November 6, 1832 and arriving in Monrovia on March 7, 1833.  Cox, knowing his mission would be fraught with challenges, was aware he probably wouldn't live long on the Dark Continent.  Still, he hoped "to live long enough to get there, and, if God pleases that my bones lie in an African grave, I shall have established such a bond between Africa in the church as shall not be broken until Africa be redeemed."  If he died there, he had instructed his epitaph to read: "Let a Thousand Fall Before Africa Is Given up."2
From the day he arrived until his death seven months later on July 21, Cox "vigorously prosecuted his labors, regulating the Methodist Church as it had increased from the first society, formed in 1820, on ship board of the first company of Liberian emigrants, establishing Sunday schools and planning for other mission stations."3
Meanwhile, Sophronia Farrington had been attending school and teaching.  Sophronia was born on October 25, 1801 to parents Amos and Sarah (Upham) Farrington, their third daughter.  In 1802 the Farringtons removed to Herkimer County, New York where Amos worked as a farmer and tanner.
Sophronia was afforded a liberal education, entering Cazenovia Academy in 1825 and leaving there in 1828.  She continued her studies at Utica Female Seminary and then taught school in Onondaga, New York, east of the "Burned Over District" –  so-called because of its "over-saturation" of revivalists like Charles Finney during the Second Great Awakening.
When the story of how Methodism's first African missionary had died in Liberia became known a call went out for replacements.  Sophronia, along with Rev. and Mrs. Rufus Spaulding and Rev. and Mrs. Samuel Osgood Wright, answered the call.  A week following her thirty-second birthday she and her fellow missionaries set sail on the Jupiter.  Sophronia would be the first single female missionary to go to Africa.
The ship's passengers included seventy Liberian emigrants and afforded the opportunity to share the Gospel before ever reaching the continent of Africa.  Using her artistic skills (she had some years earlier taken up painting), Sophronia won over many and by the time of their arrival was convinced she truly belonged on the mission field.
The group arrived in Monrovia on January 1, 1834 and quickly set about organizing the Monrovia Sunday School Society.  The missionaries had almost immediately been beset by the African fever.  Mrs. Wright succumbed on February 4 and her husband on March 29.  Reverend Spaulding's health failed and he and his wife returned home on May 17, leaving Sophronia as the only white person in the colony other than the governor and resident physician.
She had considered giving up and leaving with the Spauldings, so enfeebled herself it was either leave or die.  At first Sophronia agreed to return with them, but upon reflection and prayer decided to remain.  In her own words:
I was now seized with the fever again which ran so high that about the fourth day I was given up to die.  The pain extended all over my system and was increasing.  The doctor said mortification was taking place.  After he had left I prayed that the sliver cord might be loosed and the golden bowl broken, if it were the will of the Lord.  I was alone, except a little native girl who was asleep in the room.  The thought immediately came to me, "Is there not someone to sympathize with me?"  At once Jesus seemed to stand at my side with all his native sympathy, and showed me that it was not his will that I should die at this time, placing the mission before me as a reason why I should remain.  I said: "Then, Lord, remove the disease."  In a moment, sudden as a flash of lightning, the fever and pain all left me, and I was well.
"If half the strings of life should break, God can our flesh restore."
The doctor said mine was the greatest cure he ever wrought, to which I made no reply.  Eight missionaries are now dead, and Mr. Spaulding, our superintendent, was to sail on the following Tuesday for America with Mr. Temple, a colored man.  He was calculating to take me with him and give up the mission.  But I said: "No, I can never see this mission abandoned.  I can die here, but I will never return until the mission is established."  But he said: "The Board will probably cut you off if you do not go."  I said: "I will stay and trust the Lord."4
And, stay she did.  John Seys soon arrived to assume the superintendency and Sophronia remained there, teaching in Monrovia until her departure in April 1835, accompanied by Seys who returned for a furlough.  Seys, a native West Indian and seemingly immune to the tropical fevers which besieged others, would later return and remain at the post for several years.  He died in Springfield, Ohio in February of 1872.
Sophronia Farrington remained in America and in 1851 married George Cone of Utica.  Her selfless and faithful service paved the way for other female missionaries: Ann Wilkins, Laura Brush, Maria Staunton, Caroline Brown and Margaret Kilpatrick, to name a few.  Near the end of the nineteenth century, the Methodist Woman's Foreign Missionary Society opened a ministry in Angola under the supervision of Miss Josephine Mekkelson.
Her family called her "Aunt Sophronia Africa" (she had no children) and she is highly revered in the annals of Methodist church history.  Until her death on April 3, 1880 she remained a faithful servant of God, speaking at conferences and institutes and sharing her reminiscences of her short, yet fulfilling service in Liberia.
Her obituary would recall "that one grand act of hers nearly fifty years ago, when she went so gladly to Africa, and stood so bravely."5  But for that one selfless act, Sophronia might not have been known beyond the confines of her life as a teacher and later spouse to George Cone.  Yet, she had "gravitated well-nigh irresistibly by her character into that field of labor, Africa."6
Sophronia Farrington Cone, uncompromising in her faith, wanted it known she remained in the Wesleyan faith until the end.  Her last words:  "All is well".
Have a GREAT day . . . someday it will be HISTORY!
 © Sharon Hall (Digging History), 2016.
Footnotes: