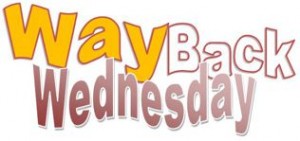 I ran across an interesting story while researching Norwegian ancestry for a friend's family tree.  I've also been meaning to introduce a new Wednesday column which will feature articles about unique (and often forgotten) historical characters and events.  Today seemed like a perfect time to publish the first "Wayback Wednesday" article, one of particular interest for those of Scandanavian ancestry.
He was called the "pathfinder" for Norwegians in America by the Minneapolis Journal in 1906.  On his gravestone in Bosque County, Texas he is referred to as "The Pioneer of Norse Emigration to America".
Cleng Peerson (a.k.a., Klein Pederson or Kleng Peerson) was born on May 17, 1782 in Norway to parents Peder Larsson and Inger Sjursdotter.  Growing up on a farm called Hesthammar, Cleng had few educational opportunities yet taught himself to speak and read English, German and French.
NOTE: This article is being re-purposed and will be included in a future edition of Digging History Magazine. Please check out our new site:  www.digginghistorymag.com.  Samples are available by clicking magazine image.  Regular monthly issues currently available for only $1.99. – Updated 1/20/18.