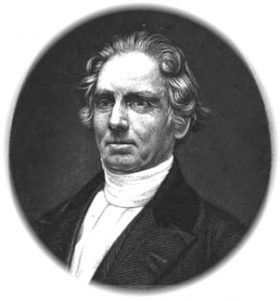 Reverend Joy H. Fairchild had good reason to be physically, and no doubt mentally, emotionally and spiritually spent (if you haven't read Part One of this story, you can read it here).  He returned in September feeling somewhat better but still quite feeble.  Reverend Fairchild would occasionally fill in when a regular pastor was away.  The First Church in Exeter wanted him to become their pastor after he filled in for about six months in 1843.  He consented and was officially installed on September 20.
Fairchild may have supposed his troubles were all behind him, but not long after his installation he became aware of rumors and innuendoes circulated by none other than Deacon Vinton.  The deacons of Phillips Church, South Boston, had broken their promise.  Anonymous letters, full of slander, arrived in March of 1844, addressed to Reverend Henry Jewell and one of his congregants, James Burley.
NOTE: This article is being re-purposed and will be included in a future edition of Digging History Magazine. Please check out our new site:  www.digginghistorymag.com.  Samples are available by clicking magazine image.  Regular monthly issues currently available for only $1.99. – Updated 1/20/18.