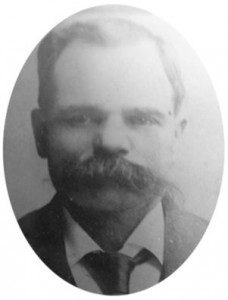 I came across the story of this New Mexico pioneer while researching a ghost town article.  In 1991, the Roswell Daily Record called his family one of Roswell's oldest and largest.  Since the late 1870's several generations of this family have lived and thrived in the Pecos River Valley, and it all began with Martin Van Buren Corn.
Martin Van Buren Corn was born on October 16, 1841 in North Carolina to parents John Roland and Elizabeth Corn.  The family migrated to Georgia and later to Kerr County, Texas.  Martin, his younger brother Robert and father John were conscripted to serve the Confederacy in 1862.  Robert and John served in Kerr County's 3rd Frontier Texas Cavalry, while John served as a private in Company E of the 36th Texas Cavalry.
NOTE: This article is being re-purposed and will be included in a future edition of Digging History Magazine. Please check out our new site:  www.digginghistorymag.com.  Samples are available by clicking magazine image.  Regular monthly issues currently available for only $1.99. – Updated 1/20/18.