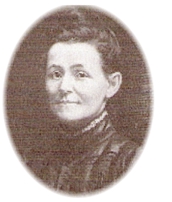 Abzuga "Zu" Adams was born in January of 1859 in Atchison, Kansas to parents Franklin George and Harriet Elizabeth (Clark) Adams.  She was the second eldest child of eight and named after her paternal grandmother, Abzuga Henry Adams.  According to Who's Who In Topeka (1905),  Zu, as she was called, was educated at home and in the public schools.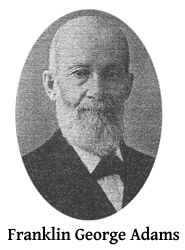 Franklin Adams was the first secretary of the Kansas State Historical Society, founded in 1875 in Topeka, and in 1876 Zu became his unpaid assistant.  Her subsequent accomplishments were many and her family's history was entwined with the history of Kansas, and not just because her father was the first secretary of the state's historical society.
 NOTE: This article is being re-purposed and will be included in a future edition of Digging History Magazine. Please check out our new site:  www.digginghistorymag.com.  Samples are available by clicking magazine image.  Regular monthly issues currently available for only $1.99. – Updated 1/20/18.