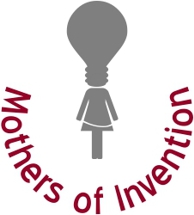 The Monday-themed "Mothers of Invention" articles were by far among some of the most popular in 2014.  From disposable diapers to a self-cleaning house, women have proven that men aren't the only innovators.
Mothers of Invention:  Frances GABe – Owner of U.S. Patent 4,428,085 (Self-Cleaning House) (308) – This story was the most-viewed of all the "Mothers of Invention" articles this year.  Maybe it was because it's something that a lot of people wish for — a way to have your house clean itself.  After marrying and taking on the job of providing for the family (her husband, although an engineer, didn't seem too interested in working), Frances Grace Arnholt Bateson started a successful home repair business.   Frances GABe (that's not a typo — read the story to find out why) was quite an entrepreneur, definitely more inventive and enterprising than her husband, whom she eventually divorced.  There's also a link to video-taped interview with Frances… fascinating woman.
Mothers of Invention:  Lillian Moller Gilbreth (306) – Of all the "Mothers of Invention" stories this was probably my favorite because Lillian Moller Gilbreth was such an accomplished woman who, for a long time, lived in the shadow of her husband's notoriety, even though they worked together side by side.  If you're not familiar with Frank and Lillian Gilbreth and the brood of children they raised, check out the original books written by their children — Cheaper By The Dozen and Belles on Their Toes.  After her husband died suddenly and unexpectedly, Lillian had to take on the job of being the breadwinner in the family.  She continued to work well past "normal" retirement age, still giving lectures and traveling at the age of eighty-seven.  Oh, and she invented a few things.  Be sure and read her story if you missed it earlier this year.
Mothers of Invention:  Eldorado Jones (Airplane Muffler) (225) – Her life story could have easily categorized her under another regular themed article here, Feisty Females.  She didn't have much use for men, started out her career as a teacher, and then sold insurance.  She was also a tinkerer with iron and she soon discovered she could make more money doing that than teaching and selling insurance combined.  Eldorado Jones was never really considered a feminist heroine, ostensibly because of her disdain for the opposite sex (she wouldn't even sell her business to a male!).  Her most important invention, the airplane muffler, was not something one would think a woman of that day being capable of inventing.  Check out this interesting (and feisty) woman's story.
Next Monday, before I get back to writing daily articles, I'll highlight some other Monday-themed articles that didn't get a lot of attention, but maybe you can give them a second chance and learn some interesting history as well.
Everyone have a great day — someday it will be history!
© Sharon Hall (History Depot), 2014.