Some details of her early life are either disputed, mis-reported or just sketchy, but most believe Alice Ivers was born in England on February 17, 1853.  The details of how she learned the game of poker seem a bit sketchy as well.  Some believe she immigrated to America as a young child, some say in her teens.  Some say she arrived in Virginia, the daughter of a conservative school teacher and attended an elite boarding school.  One source believes she arrived in New York and was taught to play poker by her father.
Most accounts, however, report that she and her family moved West during her teenage years to Leadville, Colorado for the silver rush. She met Frank Duffield, a mining engineer, and was married at the age of twenty. Frank was a card player and gambler, one of the favorite pastimes in most mining towns of the West. Alice accompanied Frank and stood behind him observing, eventually catching on well enough to begin sitting in on games of poker and faro.
Not long after their marriage, however, Frank was killed in a mining explosion. The young widow had to find a way to support herself. With her education background she perhaps could have become a teacher, but instead decided to try her hand at gambling as a profession. Poker was her game but she also became adept at faro, both dealing and playing.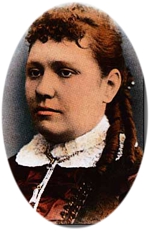 Alice was a "looker" – petite and 5'4″, blue eyes and brown hair and dressing in the latest fashions. Women in gambling parlors in that era were often prostitutes, but it doesn't appear that she ever worked as a "soiled dove" – just gambled – and no doubt distracted many an ogling male.
In the 1880's she traveled throughout the West as a faro and poker dealer in mining and boom towns of Colorado like Leadville, Central City, and Alamosa. She made her way to Silver City, New Mexico where one source reports she "broke the bank" at the Gold Dust gambling establishment. After heading to New York for a shopping spree, she may have returned to Creede, Colorado and worked for a time at Bob Ford's saloon (Ford later killed Jesse James).
Possibly around 1890 Alice arrived in Deadwood, South Dakota and made a reputation sitting around the gambling tables and smoking cigars, having already earned the nickname "Poker Alice" by that time. She would become yet another Deadwood legendary character like Calamity Jane, Eleanore Dumont, a.k.a. "Madame Moustache" and Wild Bill Hickok.
She made the acquaintance of Warren G. Tubbs, a house painter who worked on the side as a dealer and gambler. They met at the gambling table and soon began to see each other outside of work. Tubbs was once threatened by a drunken miner — Alice defended him by pulling out a .38 revolver and shooting the miner in the arm. Warren and Alice married and had seven children together. He worked as a house painter and she gambled to support their family. After leaving Deadwood, the family moved to a ranch near Sturgis.
For a time it seems Alice left behind her life as a gambler and dealer and settled into life on the ranch, later saying they were the happiest days of her life. Even when Warren became ill with tuberculosis she chose to remain by his side until his death in December of 1909. Alice hired a caretaker, George Huckert, to run the ranch and moved into Sturgis to earn a living. George was fond of Alice and after proposing several times, they were married, though it appears she may have continued to use Tubbs as her last name and George died in either 1913 or 1923 (unsure as both dates are reported as his year of death).
Following Warren's death, Alice had opened "Poker's Palace" between Sturgis and Fort Meade providing gambling, liquor and prostitutes. On July 16, 1913 there was a disturbance at the Palace involving some soldiers. The Bismarck Daily Tribune reported that the problem had begun several days earlier between Alice and a member of Troop M. Two privates, Bennie Kotzell and Joseph Minor, were standing outside when electric wires for the building were cut and stones and rocks were hurled at the house, breaking most of the windows.
With every volley of rocks thrown a volley of shots were fired, thought to have been administered by none other than Poker Alice herself. It is unclear whether the privates were caught in the crossfire or deliberately targeted, but afterwards Kotzell was dead and Minor was critically wounded. After the Sheriff and States Attorney arrived, Alice was placed under arrest along with several of her prostitutes. While awaiting trial she was said to have smoked her cigars and read the Bible. Although acquitted of all charges, her saloon had been closed.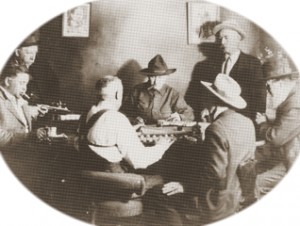 As she aged Alice began to dress in men's clothing and continued to smoke cigars, run a "house of ill repute" and play poker. She was often arrested or fined for serving liquor during Prohibition and running a house of prostitution. After paying the fines she would continue "business as usual."
At the age of 75, she was arrested and convicted of running a brothel and sentenced to a prison term of six months. Governor W.J. Bulow pardoned her on the grounds she was feeble and probably had but a few years to live. According to the Bismarck Daily Tribune the governor remarked, "I can't send a white haired old woman to jail on a liquor charge."

Two years later Alice underwent gall bladder surgery in Rapid City but died of complications on February 27, 1930. She was buried at St. Aloysius Cemetery in Sturgis. Alice Ivers Duffield Tubbs Huckert was certainly a colorful character and a formidable poker player. Reportedly one of her favorite sayings was, "Praise the Lord and place your bets. I'll take your money with no regrets." The Bismarck Daily Tribune eulogized her this way:
Poker Alice wore a gun, smoked cigars and could swear like a trooper, but in all of her 77 years of life she dealt from the top of the deck.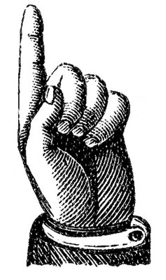 Did you enjoy this article?  Yes? Check out Digging History Magazine.  Since January 2018 new articles are published in a digital magazine (PDF) available by individual issue purchase or subscription (with three options).  Most issues run between 70-85 pages, filled with articles of interest to history-lovers and genealogists — it's all history, right? 🙂  No ads — just carefully-researched, well-written stories, complete with footnotes and sources.
Want to know more or try out a free issue?  That's easy if you have a minute or two.  Here are the options (choose one):
Scroll up to the upper right-hand corner of this page, provide your email to subscribe to the blog and a free issue will soon be on its way to your inbox.
A free article index of issues is available in the magazine store, providing a brief synopsis of every article published in 2018.  Note:  You will have to create an account to obtain the free index (don't worry — it's easy!).
Contact me directly and request either a free issue and/or the free article index.  Happy to provide!
Thanks for stopping by!