She was born Frances Grace Arnholtz in Boise, Idaho in 1915.  She adored her father, Frederick Arnholtz, a building contractor and architect, tagging along with him on his job sites from the time she was three years old.  Her mother (name unknown) died when Frances was young and her father had jobs all over the Pacific Northwest, so her "family" was the construction workers who taught her all she would ever need to know about building her "dream house" someday.
She attended eighteen different grade schools and at age twelve she was enrolled in the Girl's Polytechnic School in Portland, Oregon.  In two years she completed her high school education, graduating in 1929 at age fourteen.  In 1932, at the age of seventeen, she married Herbert Bateson who was an electrical engineer – at least by training.  For some reason, Bert never seemed to work very much or just had odd jobs here and there, so Frances was forced to work to support their family (they had at least two children).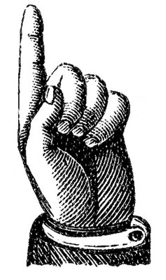 This article was enhanced and published in the May 2018 issue of Digging History Magazine, complete with sources.  Preview the issue here or should you prefer to purchase the article only, contact me for more information.
I invite you to check out Digging History Magazine.  Since January 2018 new articles are published in a digital magazine (PDF) available by individual issue purchase or subscription (with three options).  Most issues run between 70-85 pages, filled with articles of interest to history-lovers and genealogists — it's all history, right? 🙂  No ads — just carefully-researched, well-written stories, complete with footnotes and sources.
Want to know more or try out a free issue? You can download either (or both) of the January-February 2019 and March-April 2019 issues here:  https://digging-history.com/free-samples/
Thanks for stopping by!